At certain times of the year, the Ermitaj becomes a welcoming place, and gives you the opportunity to enjoy its infrastructure and its exceptional setting!
There are different possibilities:
Looking for a place and a team to host and help you organize your activities?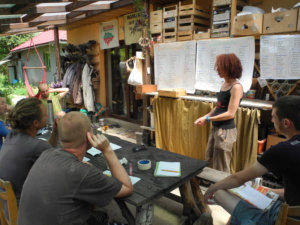 Whether, for example, to:
Organize your own internship or workshop
A weekend in calm and nature to work on a collective project
The general assembly of your organization
…
You organize / participate in a hike of several days in the surroundings? Whether on horseback, by foot, by motorbike, with donkeys …
It is possible to stop at the Ermitaj for a good meal, a nice evening and a good night's sleep, before setting off again!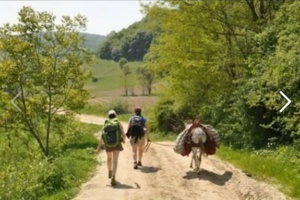 Apart from the very busy summertime, at certain times of the year, Ermitaj deserves his name: calm, loneliness and tranquility reign there. It is then possible to welcome a person, or a couple, who wishes to withdraw a moment from the madness of the world, to relax in nature.
Whether for a meditative retreat, a period of convalescence, to focus on a personal project (writing, painting, studies …), or simply to experience a simple and rustic life.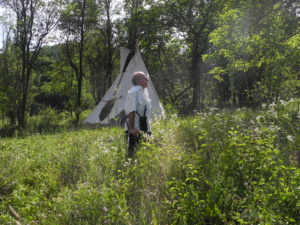 Since the beginning of the project, Ermitaj has hosted Scout / Pioneer camps, or other youth movements.
The place is large and it is possible to camp while enjoying the infrastructure of the place.
We favor young people interested in ecology and local food, and who are looking forward for an "off grid" experience! We will propose activities and workshops, during which we will work hand in hand.
We can also offer permaculture courses/workshops tailored to your needs, or accompany you for a hike with our donkeys!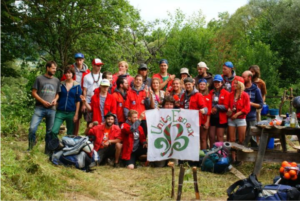 Whatever your projects are, there isn't a ready-made formula: we invite you to contact us, then we can consider together the possibilities and conditions of your visit!