What is this "permaculture" that we are hearing more and more about?
Permaculture is not a simple gardening method.
Permaculture is a way of thinking and a reason to act.
Permaculture is an ethic, summarized in three principles:
Care for the Earth – Care for the people – Share equitably the surplus.
Based on this ethic, permaculture gathers and proposes a set of techniques and values for organizing the better each of the fileds of human activity: food production, housing, care for nature and the earth, energy and technology, health / well-being, social organization, political and economic, … The applications are innumerable!
See instead: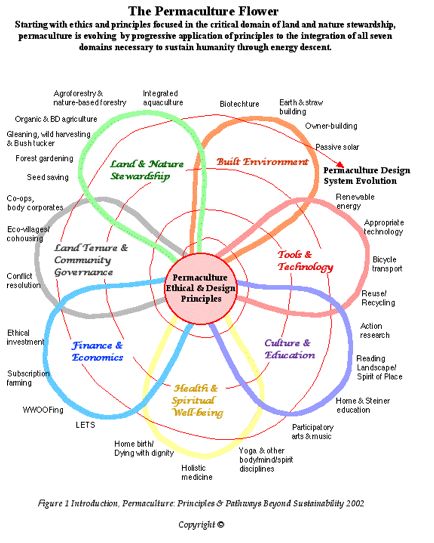 At Ermitaj, we try to match our daily acts with the ethics and principles of permaculture.
Some of us have passed their PDC (Permaculture Design Course) and are going towards the diploma path.
The Ermitaj has been a pioneering player for permaculture in Romania, since it is here that the first PDC's of the country were organized! With Steve Read and Pascal Depienne, at the beginning of the years 2010.
Since then, we organized a PDC in 2018 with Graham Bell, and in 2019 with Pascal Depienne again!
Keep posted for the next PDC that will be announced soon!